HQ of 50+ Champion Border Collies Worldwide
Welcome to Bellaclan!
We are located in warm Maryland, USA. Previously, in Canada, where we plan to spend our summers!
Established in 1998,  Border Collies are our passion! We focus on showing them in multiple venues as time allows. When breeding (which is not often these days) health, temperament, conformation, structural soundness and preserving the Australian 'breed type' that we love so much, is vital.  Our current lines are a direct result of nearly three decades of our commitment to the breed and preserving top-notch and hard-to-find pedigrees. 
Bellaclan dogs have enjoyed much success in the show ring, winning countless group wins and placements, including top awards at breed national and breed regional levels. We have had at least one top-five Border Collie campaigned in Canada for 12 years in a row. Our first litter from Australian lines was born in 2008, and since then, we are proud to have produced more than 50 Champion Border Collies dispersed across the globe! Our dogs have earned hundreds of performance titles, and we are very proud of every one of them. Bellaclan dogs have won beautifully for other kennels too, providing them with a solid foundation, much like the foundation dogs shared with us over the years. We can not thank the Breeders before us and hope we make them so proud with our dedication to continuing the breed by breeding to the highest standards.
We are members in good standing of the Border Collie Society of America and the Canadian Kennel Club. Our CKC prefix status is 'permanently registered.' We are an American Kennel Club 'Breeder of Merit' and a 'Bred with a H.E.A.R.T' Breeder. We're happy to answer any questions about our Border Collies; we can only include so much on this site.
Thanks for stopping by to get to know us and our exciting hobby a little better!
- Laura & Jonathan Wright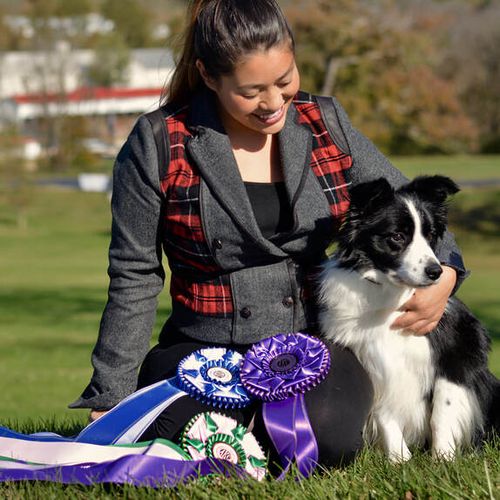 BCSA National Specialty 2019
Purina Farms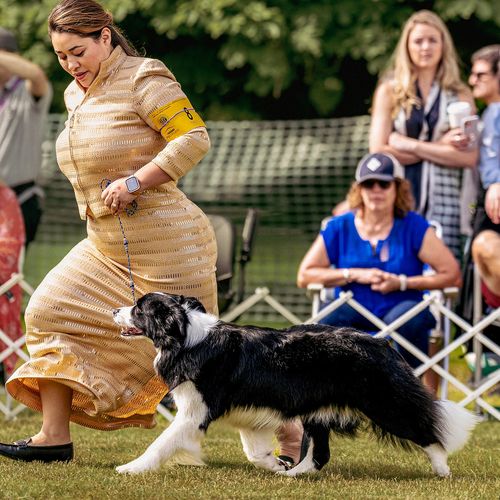 Westminster Kennel Club Dog Show 2022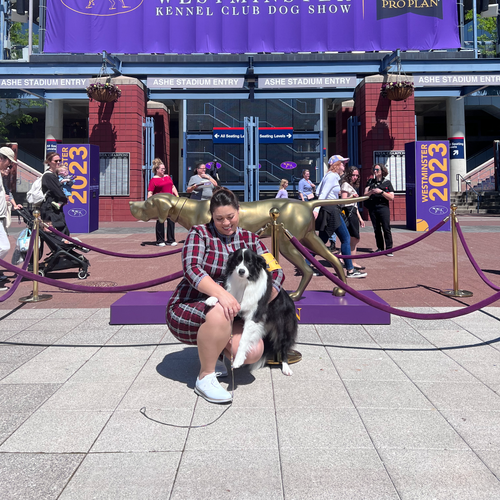 Westminster Kennel Club Dog Show 2023